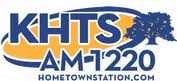 Mon, 11/26/2012  | Allison Pari
Residents are invited to join the City of Santa Clarita and Kosmont Companies for another community meeting regarding the proposed Conference Center in Santa Clarita.
The meeting will take place on Wednesday, December 5 from 6 to 8 p.m. in Activity Center banquet rooms at the Sports Complex and act as a follow up to the initial meeting earlier in November.
Residents will be encouraged to discuss potential locations for the center, purpose and intended use and amenities, as well as hear findings from similar discussions during the previous meeting.
Planning for the conference center began in 2009 when the City and its tourism partners commissioned a feasibility study. After it was determined that the city could support a 40,000-60,000 square-foot conference center, Kosmont Companies was hired to help create a master plan.
As of now, the center is still in the planning stages. "There is no specific site, nor is there a timeline," said City Economic Development Associate Russell Sypowicz.
But, the City sees it as a definite need for the community, and Wednesday's meeting will allow residents to participate in the process.
"The valley's growth over the last decade has really created a demand, in our mind, for infrastructure development to remain competitive," Sypowicz said. "Both to attract new special events, as well as sporting events and the corporate meeting business."