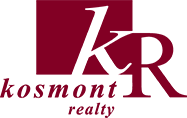 Kosmont Realty (KR), a certified Minority Business Enterprise (MBE), is a full service real estate brokerage, finance and public/private transaction firm, licensed in the State of California (License # 01770428) since 2007 and a registered Municipal Advisor with the U.S. Securities and Exchange Commission (SEC).
KR has extensive experience working with local government on property transactions between public agencies and private parties and structured project financing involving public and private funding sources. KR's extensive knowledge and experience helps to ensure successful outcomes in the technical and transactional practice of executing real estate transactions between public agencies and private parties.
The KR team includes real estate experts as well as former City Managers, Directors of Redevelopment, Economic Development, Community Development and Planning, and Financial Services for 11 California cities. The hands-on experience in both the public and private sector provides KR with a distinctive and unique balance of public sector priorities and private investment and development criteria.
In each transaction, KR works to serve the client's long term strategic goals by helping them with asset management and planning. Particularly for public agency clients, KR seeks to increase their capacity for future deals by building key relationships in the real estate and project finance sectors.
KR's primary services include:
Real Estate Transactions / Brokerage
Asset Valuation and Strategy
Broker Opinion of Value (BOV) Services
Ground Lease
Project Economics
Real Estate Market Analysis
Land Use / Entitlements
Asset Management Plans
Developer Selection RFQ/RFP & ENA/DDA
Zoning & Implementation Strategies
Kosmont Transactions Services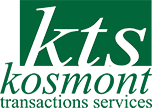 Kosmont Transactions Services (KTS) is a public finance firm providing financial advisory services.  KTS specifically handles transactional business, such as public agency bond financings, that are regulated by government regulations.  As KTS is a "dba" of Kosmont Realty Corporation ("KRC"), KTS is registered with the Securities and Exchange Commission and the Municipal Securities Rulemaking Board as a Municipal Advisor; licensed by the CA Bureau of Real Estate (License #01770428) and certified as a Minority Business Enterprise (MBE) under the name Kosmont Realty Corporation.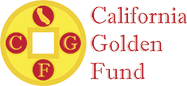 California Golden Fund (CGF), an affiliated company, specializes in linking foreign investors with reputable project stakeholders to promote regional job growth and build stronger urban communities.  As such, CGF offers a wide-array of investment opportunities and logistical services for individual investors seeking to immigrate to the US.  Created in 1990 through the passage of the Immigration and Nationality Act in 1990, the EB-5 visa program provides United States citizenship for eligible foreign nationals who invest in a new commercial enterprise that will benefit the U.S. economy and create at least 10 full-time jobs per minimum investment.  Investment minimums are set at a $1,000,000 or $500,000 for projects located in a designated Targeted Employment Area (TEA).
Kosmont-Rose Institute Cost of Doing Business Survey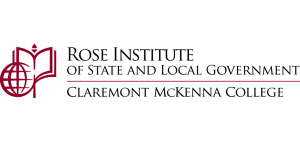 The Kosmont-Rose Institute Cost of Doing Business Survey is a nationally recognized annual report which provides information about the costs of operating a business by comparing taxes/incentives in 305 selected U.S. cities across 9 western states, focusing on the states where business relocation is the most active. The survey is considered an essential resource for the public and private sectors to assess competitiveness and make relocation/real estate decisions.
Kosmont Companies is the founding publisher of the 1995 first edition of the Cost of Doing Business Survey. It quickly became an important tool for corporations, real estate developers, community planners, and public officials. In 2003, Kosmont selected the Rose Institute of State and Local Government as its publishing partner for future editions of the Survey, now known as the Kosmont-Rose Institute Cost of Doing Business Survey. The Rose Institute of State & Local Government is a public policy research center at Claremont McKenna College that has established itself as a national leader in state and local government research. Since 2003, the Rose Institute has continued to expand the scope and accuracy of the Survey.

OppSites is a national online Economic Development Marketplace that empowers local leaders, and puts every community on ONE MAP to create a single global digital economic development marketplace. OppSites is where properties that are primed for new development are posted online by Economic Development Leaders or Certified Providers like Kosmont Companies. It empowers city and economic development leaders to raise awareness of development opportunities that support their goals for growth, share their local knowledge with a global audience of real estate professionals, and connect directly with interested parties.
OppSites enables each community to promote their land use and economic development priorities to a national audience of qualified investors, developers, and tenants. Together, our mission is to unlock economic potential in cities, towns, and regions by empowering government, economic development, and real estate professionals to focus on the projects that communities want.
Kosmont Companies is either a sponsor, member and / or supports the following firms and organizations