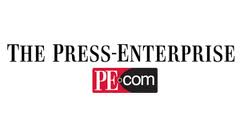 BY GAIL WESSON
Now is the time for letting developers know about the city's prime property, so when the economy turns around developers will have San Jacinto in mind.
That's the message Kosmont Companies economic development consultants shared with the San Jacinto City Council at a workshop Thursday, Dec. 20.
The council in August approved a $144,300 agreement with Los Angeles-based Kosmont for advisory services.
This was the first opportunity for newly elected Councilwoman Crystal Ruiz to hear what the firm has been doing on the city's behalf. Kenneth Hira, a senior vice president, and Joseph Dieguez, a vice president, presented an economic and demographic overview of the population, commercial vacancy and lease rates and such economic indicators as "leakage," studies of how much city residents spend at businesses outside the city versus inside, compared to other cities in the region.
Ruiz said businesses interested in San Jacinto ask for data about the city. She suggested the information collected by Kosmont should be used for "what it is meant to be, to showcase the city."
Ruiz asked for examples of what Temecula is doing, for example, in non-monetary incentives and fees to attract commerce.
"They are doing something right," she said.
Hira said the two key ingredients the consultants hear from retail is that more "rooftops" are needed and more infrastructure in place to pave the way for development.
The city has land available at major intersections and future regional road projects, like the Mid County Parkway and Highway 79 realignment through the valley for improved traffic flow.
Vacant commercial storefronts include Walmart and Albertson's, both on Florida Avenue in Hemet, where Hira said renovating an existing building is a lower cost alternative for merchants than building from the ground up.
Councilman Andrew Kotyuk said last year city officials had to make appointments to meet with developers at a shopping center conference, but this year developers contacted civil leaders first.
The city "is on a radar map, so to speak," Hira said. "It's tough. You can't change their minds, but you can stay in front of them."
Soon the council is likely to decide to either pursue drafting of a downtown master plan or one for the Gateway, at the northwest edge of the city, that would guide future development.